SW Psychology, Providing Quality Psychology Treatment in South Yarra
Psychologist South Yarra – As a private practice located in South Yarra, SW Psychology is an experienced team of psychologists who work with children, adolescents, adults treating a wide range of mental health symptoms. We pride ourself on delivering high quality psychology services, and have a special interest in treating anxiety, stress, panic and associated conditions. Visit our Home Page for further information about the range of psychology services we provide.
Feel supported with SW Psychology. Each of our Psychologists bring with them a naturally warm, professional and engaging personality, so you know you will feel comfortable talking with your psychologist. We develop a trusting relationship with you and/or your child, so that together you can work towards positive change. All treatments at SW Psychology are tailored to meet individual client needs, with practical strategies and continued support throughout treatment. To learn more, or to make an appointment visit our Home Page or call our Clinic on 03 9806 0623.
The SW Psychology Team – Shannyn Wilson, Nicole Varigos, & Jason Ewing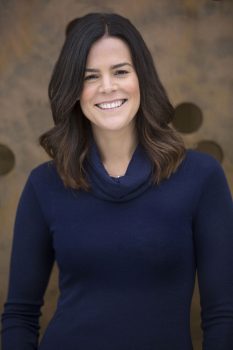 To learn more about our Psychologist South Yarra, head to our Psychologists Page.
Discuss your child's mental health with an experienced psychologist
Are you worried about your child's anxiety issues? Simply visit the SW Psychology Child Anxiety Page to find out all about our scope of experience and skill in helping children overcome their anxiety.
SW Psychology also treats a range of other common childhood presenting issues, including but not limited to:
Friendship difficulties
Anxiety
Depression
Behavioural issues
Bullying
Low self-esteem and confidence issues
Learning difficulties
Attention Deficit Hyperactivity Disorder (ADHD)
Oppositional defiant disorder
Family and relationship difficulties
Marriage and family breakdowns
Grief and loss
Autism Spectrum Disorders (ASD)
Mood swings, anger, and irritability
Distorted body image
Trauma and Post-Traumatic Stress Disorder (PTSD)
Learn more about our general children's treatment services here, or contact our Clinic on (03) 9806 0623.
SW Psychology provides an anxiety clinic for adolescents too
You might be surprised to learn that anxiety disorders are one of the most commonly diagnosed mental health conditions in children and adolescents, which is why we developed a Clinic especially tailored to helping children, adolescents, and families to overcome issues around anxiety. From our anxiety clinic in South Yarra, our therapists treat all forms of anxiety including stress, fears, panic attacks, Obsessive Compulsive Disorder, sleep and adjustment difficulties, perfectionism, school transitions, and many more. Early intervention and support given by your psychologist will help to give your teenager, the best tools for dealing with stress and anxiety throughout their lifetime. Click on our links if you would like to learn more about our Child Anxiety Clinic, or our Adolescent Anxiety Clinic.
Sleep better with SW Psychology
Sleep is as important for our bodies as food and water. If you aren't getting enough sleep because your young child or adolescent is experiencing sleeping problems, our therapists can help. Our clinic utilises psycho education and individually tailored sleep plans to help put you all on track to a more restful night's sleep. To find out more about how SW Psychology may help address sleep problems in your household call the Clinic or visit our Child Sleep Treatment Page.
Adult Anxiety Clinic – Feeling anxious? Let a psychologist from SW Psychology help you today
Anxiety can be crippling for many adults, however, early intervention, treatment and support from a psychologist can help you lead a much better quality of life. At our specialist Adult Anxiety Clinic, we assist adults to overcome their anxiety issues. Our psychologists can treat all forms of anxiety-based conditions including:
Stress
General anxiety
Social anxiety
Post-natal anxiety
Anxiety caused by fears and phobias
Strong avoidance patterns
Panic attacks and disorders
Obsessive Compulsive Disorder (OCD)
Sleep and adjustment difficulties
Performance anxiety and perfectionism traits
Low self-esteem and reduced confidence
Parenting stress
Psychologist South Yarra – Don't let anxiety control your life, learn more about our Adult Anxiety Clinic.
There are currently no waiting lists, and we provide appointment times that can be easily allocated around school and work. Make your psychologist appointment with SW Psychology in South Yarra today on 03 9806 0623.