For Experienced Psychologists Servicing Richmond, You Can Trust SW Psychology
Psychologist Richmond – SW Psychology, South Yarra was established in 2012, to provide individuals and families in Richmond with an experienced and local Anxiety Clinic. Our highly qualified and dedicated psychologists specialise in treating anxiety, stress and panic symptoms in children, adolescents, adults and families, as well as clients that present other psychological issues. Our clinic is a warm and supportive safe place, where we utilise the latest principles in psychology and neuroscience to bring about positive changes in the lives of our clients. To find out more about our services have a browse through our Home Page, or to arrange an appointment with one of our Psychologists call 03 9806 0623.
Helping Children, Adolescents, and Adults across Richmond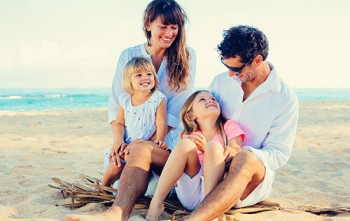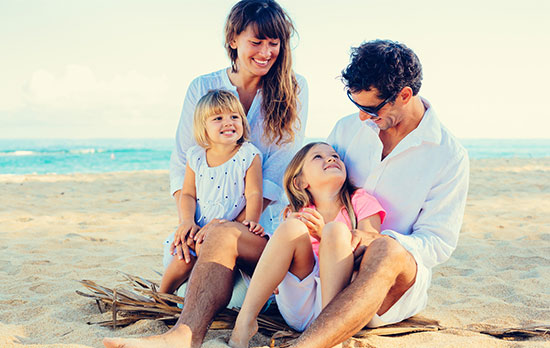 Put your child's mental health in the caring hands of our psychologists
SW Psychology provides counselling services to help children living in Richmond, to deal with a wide range of mental health issues. Therapy with a specialised child psychologist can help your child deal with a large range of issues such as difficulties making friends; anxiety; depression; behavioural issues; school yard bullying; low self-esteem and confidence issues; learning difficulties; Attention Deficit Hyperactivity Disorder (ADHD) and Autism Spectrum Disorder (ASD); oppositional defiant disorder; family and relationship difficulties; marriage and family breakdowns; grief and loss; mood swings, anger, and irritability; distorted self-image; and trauma and Post-Traumatic Stress Disorder (PTSD). During your child's treatment they will be supported, and taught life-long skills to help build their personal resilience, independence, and self-esteem. Our therapists will always ensure that your child's mental health and well-being are the number one priority. Learn more about our specialised children's treatment services or make an appointment with us today.
Speak to SW Psychology when your child or adolescent is struggling with anxiety
SW Psychology can help your child or adolescent deal with all forms of anxiety. Our high quality psychologist services can treat all forms of anxiety such as:
General anxiety
Stress
Fears
Panic attacks
Obsessive Compulsive Disorder (OCD)
Sleep and adjustment difficulties
Perfectionism
Transitioning from kindergarten to school
SW Psychology is renowned as an experienced Child Anxiety Clinic nearby Richmond which has a special interest in treating adolescent and child anxiety, stress, panic, and other associated psychological conditions. We have a team of warm, friendly and engaging Child Psychologists who have years of knowledge in treating such case and will help support your child through their current difficulties. To know more about us, please return to our Home Page, or call our reception team on (03) 98060623.
If your child or teenager is experiencing anxiety, an appointment with one of our compassionate therapists can help to cope with stress and anxiety well into adulthood. You will find further information about our Child Anxiety Clinic, and our Adolescent Anxiety Clinic. To make an appointment with either specialised clinic, phone 03 9806 0623.
Tackle sleep problems head on
As well as treating issues around anxiety, our clinic assists children, adolescents and parents with a wide range of sleep concerns, including:
Difficulties in settling and falling asleep
Problems with staying asleep and waking in the middle of the night
Tactics for getting children to go and stay in bed
Separation anxiety at night and co-sleeping
Night time worries and fears
Ensuring children and parents getting enough sleep
Developing much more effective sleep hygiene practices to help increase the quality and quantity of sleep
Dealing with nightmares and night terrors
With our Child Sleep Treatment, your child can start to sleep much better, and so can your whole family. To learn more about our Child Sleep Treatment, or contact our clinic directly on 03 9806 0623.
Don't let anxiety control your life, start by talking with a psychologist
Many people feel trapped by their anxiety, however, evidence shows that seeking treatment with a psychologist can go a long way towards overcoming debilitating anxiety. If you live in Richmond, SW Psychology is close by and can assist you if you suffer with anxiety related conditions such as stress; general anxiety; social anxiety; Post-natal anxiety; anxiety caused by fears and phobias; strong avoidance patterns; panic attacks and disorders; Obsessive Compulsive Disorder (OCD); sleep and adjustment difficulties; performance anxiety and perfectionism traits; low self-esteem and reduced confidence; and stress related to raising children. If anxiety and worry is persistent and won't go away in your life, regular counselling treatments provided by an experienced therapist at our specialised Adult Anxiety Clinic, can help you cope. Don't let anxiety interfere with your quality of life, learn more about our Adult Anxiety Clinic.
We have no waiting lists, and with our work and school-friendly clinic hours, we can fit your appointment around your school and employment commitments in Richmond. Telephone 03 9806 0623 and make a psychologist appointment with the compassionate team at SW Psychology today.