Looking for a Psychologist Albert Park? Speak to SW Psychology
SW Psychology is a friendly and professional psychology practice located nearby Albert Park. We provide effective treatment for anxiety, stress, panic and associated symptoms in children, adolescents, adults and families, as well as treating a broader range of mental health issues. Our experienced Psychologists provide a warm and supportive space for you to discuss your needs, or the concerns of your child.
To  learn more about the full range of treatment options visit our Home Page, or to take the first step towards positive change, make an appointment with SW Psychology today on 03 9806 0623.
SW Psychology – An Anxiety Clinic for Children, Adolescents and Adults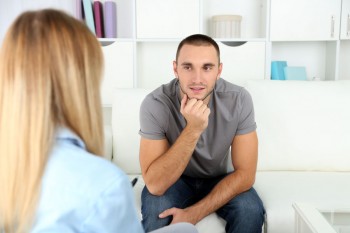 Our Psychologists have many years' experience assisting Albert Park children and adolescents with their therapy needs. SW Psychology has helped young people and their families deal with many common psychological concerns such as:
Friendship difficulties
Anxiety
Depression
Behavioural issues
Bullying
Low self-esteem and confidence issues
Learning difficulties
Attention Deficit Hyperactivity Disorder (ADHD)
Oppositional defiant disorder
Family and relationship difficulties
Marriage and family breakdowns
Grief and loss
Autism Spectrum Disorders (ASD)
Mood swings, anger, and irritability
Distorted body image
Trauma and Post-Traumatic Stress Disorder (PTSD)
When children, adolescents and their families receive counselling in a safe and supportive environment from a trusted psychologist, they can develop skills such as resilience and independence as they build up their self-esteem. You can learn more about our range of services here, or to make an appointment, speak with SW Psychology on 03 9806 0623.
SW Psychology Provides Quality Psychologist Services for Children with Anxiety
Shannyn Wilson along with her team of experienced psychologists helps in dealing with Child Anxiety and other psychological issues with great care and professionalism. We offer high quality psychologist services in Albert Park that will surely boost up child's mental growth.
As well as providing general services for clients in Albert Park, SW Psychology has a special interest in treating anxious children and adolescents. Our Child Anxiety Clinic covers the many aspects of anxiety which may include stress, fears, panic attacks, Obsessive Compulsive Disorder, sleep and adjustment difficulties, perfectionism, and transitioning from kindergarten to school. It is completely normal for children to feel anxious at some time in their life, however, if your child or teenager is experiencing anxiety that feels excessive, Shannyn can help them to better understand their worries and fears, and develop better coping skills. If you would like to learn more about our Child Anxiety Clinic, or our Adolescent Anxiety Clinic, alternatively you can make an appointment with our reception team today on 03 9806 0623.
SW Psychology can help your child or adolescent to sleep better
If your child or teen is struggling to fall asleep or stay asleep, there could be underlying psychological reasons. With our Child Sleep Treatment, we can identify and treat sleeplessness with psychoeducation, and personally tailored sleep strategies put in place to help them overcome their sleep challenges. If you would like to know more about our Child Sleep Treatment,  contact our clinic directly on 03 9806 0623.
SW Psychology also treats adults with their anxiety issues
As well as assisting children and adolescents with anxiety issues, SW Psychology can help adults struggling with anxiety. Talking with a psychologist has shown to be very powerful in treating anxiety based issues. By dealing with anxiety head on, you can help put a stop to anxiety getting much worse and taking control over your life. As a experienced team in treating anxiety across the lifespan, SW Psychology can assist you with any types of anxiety you may be experiencing such as:
Stress
General anxiety
Social anxiety
Post-natal anxiety
Anxiety caused by fears and phobias
Strong avoidance patterns
Panic attacks and disorders
Obsessive Compulsive Disorder (OCD)
Sleep and adjustment difficulties
Performance anxiety and perfectionism traits
Low self-esteem and reduced confidence
Parenting stress
Anxiety doesn't have to stop you living a full and productive life. Learn more about our Adult Anxiety Clinic, or make an appointment with our reception team today by phoning 03 9806 0623.
If you're looking for a dedicated psychologist close by to Albert Park for yourself, your child, your teenager or your family, SW Psychology has no waiting lists and our flexible clinic hours help you to fit your appointment in around school or work. Phone today on 03 9806 0623.